How will these resources help you?
With the current interest in decolonising the UK curriculum, teachers are looking again at where the history curriculum touches on the continent of Africa. Previously, Africa would feature during lessons on slavery, civil rights and the British empire – with negative connotations and associations. Perhaps the only positive African narrative pupils experienced would be when they look at ancient Egypt. However, KS1–KS3 do allow for students to study the classical period, of which Africa was a central part, especially as the classical world was focused around the Mediterranean. These resources will allow pupils to look in depth at some ancient African empires and at some important African people in the classical period, in an attempt to restore some balance when discussing the continent of Africa and the importance of its history to the world.
Overview of the history of Africa in the classical era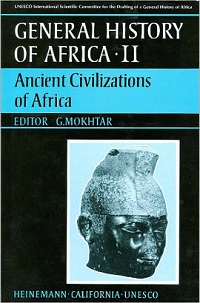 General History of Africa Volume II – Ancient civilizations of Africa
by G.Mokhtar (edited by), published by Heinemann, (1981), 0435948067
This ambitious, richly illustrated book is one of several volumes produced as a result of UNESCO's project (begun in 1964) to remedy the widespread ignorance of Africa's history. Many African experts have been drawn together to 'focus on Africa's multifaceted presence in different regions of the world and the diversity of its influences on other cultures'. Volume II covers 9,000 years of African history, extending from the end of the Neolithic era to the beginning of seventh century CE. It deals with the civilizations of the major geographical zones, focusing mainly on ancient Egypt, and could be used as the basis for research.
A brief overview of seven African empires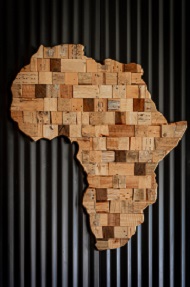 7 Influential African Empires
by Evan Andrews, published by History Stories by History.com, (2017, updated 2018)
This brief, well-researched article gives an overview of seven African kingdoms that made their mark on history over a wide range of time periods and geographical areas. It could be a great starting point for further research. The article could be used together with the UNESCO resource above.
Individual historical Africans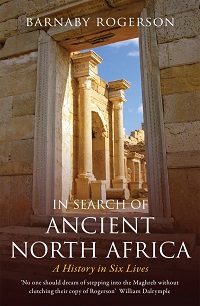 In Search of Ancient North Africa: A History in Six Lives
by Barnaby Rogerson, published by Haus Publishing, (2020), 9781912208784
As history teachers, we know that using personal narratives engages pupils and helps them to connect with people from the past. This book looks at the lives of six people in the classical period in Africa, including Queen Dido, the legendary founder of Carthage who became a refugee; King Juba, a prisoner of war who became a compliant tool of the Roman Empire; the great general Hannibal; and Masinissa, the Berber cavalry general who eventually defeated Hannibal. Along with the other resources, you can get both a breadth and depth of understanding of some African people's experience in the classical world.
Religion in ancient Africa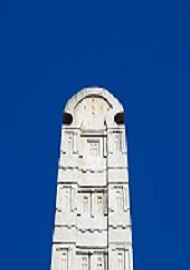 Africa's Great Civilisations, Series 1, The Cross and the Crescent, King Ezana of Axum and Christianity
by Henry Louis Gates Jr (presented by), published by BBC, (2016)
This four-minute video clip gives a succinct account of the personal decision of young King Ezana to convert to Christianity. It discusses how the design of the coins at that time displayed this to the rest of the world and why it was significant. The clip is ideal for use within the classroom as a starter. (The rest of the series also has lots of other good clips for use in the classroom.)
Quiz - student's copy
Test your students' knowledge with these questions on the above clip.
Includes a Vocabulary section.
Quiz - teacher's copy
Test your students' knowledge with these questions on the above clip (with answer key).
Includes a Vocabulary section and a Take It Further challenge.
Forum Ancient Coins: Carthage
, published by Numiswiki: The Collaborative Numismatics Project
Access this resource
Ancient Egypt: Crash Course World History #4
, published by CrashCourse, (2012)
Watch this video
An African Classical Age
by Christopher Ehret, published by University of Virginia Press, 9780813920573
Find this book
Christopher Terry is a former Head Teacher and former academic lead for Teaching and Learning in various British and International Schools, and he has been a teacher of History for 15 years. He works as an examiner and also delivers ITT History Teacher Training in the North West of England and Internationally. He also has been a specialist advisor to OFQUAL for History and has been recognised by the Historical Association as an outstanding practitioner.

Text © Christopher Terry, 2021.