How will these resources help you?
Economic development is central to any GCSE and A Level Geography syllabus, with no unit escaping its relevance. Any exam question involving an assessment of strategies for closing the development gap requires a knowledge of how the gaps between rich and poor came about, whether it be historical, physical, or political.
These resources explore the causes of the development gap by looking at the deeper historical reasons for development in the West; how a country's location can hold them back from progress; the institutional exploitation of Africa's natural resources and how poor countries are disproportionally affected by negative world events. They provide teachers with a comprehensive understanding of global inequality and the reasons for it.
Holding back development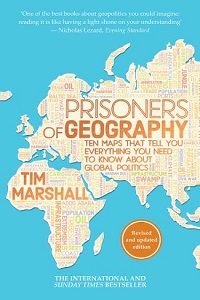 Prisoners of Geography: Ten Maps That Tell You Everything You Need to Know About Global Politics
by Tim Marshall, published by Elliot and Thompson, (2016), 9781783962433
This book is a must read for all Geography teachers, and a definite starting point when investigating the development gap. Prisoners Of Geography explains how the location of a country dramatically affects its success and the amount of power it has in the world. GCSE syllabuses, such as AQA, include the Unit 'The Changing Economic World', and this book is an excellent accompaniment when teaching this. Examples include the Ural Mountains in Russia, which made it difficult for Europe to trade with Asia, and how the impracticality of Africa's rivers as useful trade routes has made both trade and contact between the continent's different regions very limited. This has, in turn, significantly hindered economic development. I refer to this book regularly in my teaching, and any more able student would see huge benefits from reading it. So much of this book can be incorporated into lessons at any level. There is also an accompanying book with the maps in colour which is more suitable for younger students.
Why some nations fail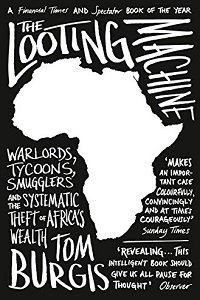 The Looting Machine: Warlords, Tycoons, Smugglers and the Systematic Theft of Africa's Wealth
by Tom Burgis, published by Harper Collins, (2016), 9780007523108
A fascinating insight into Africa as the world's poorest continent in terms of wealth, but the richest in terms of natural resources. The book uses many detailed case studies to engage students and illustrate to them the levels of corruption taking place, as well as giving the victims a voice. These include oil of the Niger Delta, and the coltan mines of the DRC. Burgis brings a new approach to the global economy and focuses far less on the exploitation from Africa's original colonial powers, and far more on the newly emerging economies, such as China, that gain from unequal power relations. Examples in this book provide students with some shocking truths that relate to their own resource use. It brings into question our use of mobile phones (due to the corruption and violence in coltan mining), and our reliance on cars (after reading of oil spills in the Niger Delta).
Why some nations succeed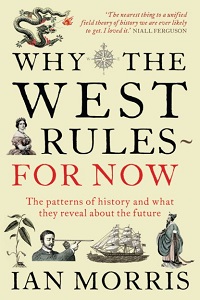 Why the West Rules - For Now
by Ian Morris, published by Profile Books, (2011), 9781846682087
This book takes a deeper historical approach to examining the development gap and ends with the newly emerging economies jostling to become superpowers and threatening the West's dominance. More contemporary analysis includes the industrial revolution, ICT, access to energy and nuclear weapons. The theme running through the book is social development and how it is accelerated or hindered, and focuses tightly on the reasons for the development gap. The later stages of the book would complement A Level teaching on Superpower Geographies with the rise of India and China, and the historical focus of the book supports any teaching on why the West has always enjoyed an advantage. The book is very readable and would suit more able students wishing to investigate further.
Audiovisual clip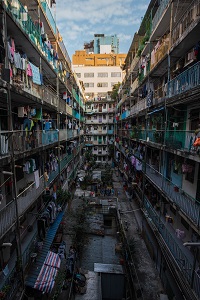 BBC News - Climate change and inequality
published by BBC, (2021)
Climate change makes inequality worse, and it could become the main cause for a development gap in the future. This clip explores this reality.
The 'Ukraine effect' on the world's poorest and most vulnerable
by Jan Egeland, published by Aljazeera, (2022)
Read this article
How Disasters Disrupt Development: Recommendations for the post-2015 development framework
by Debbie Hillier, Oxfam and Katherine Nightingale, Christian Aid, published by Oxfam GB for Oxfam International, (2013), 9781780775265
Access this resource
David Newell is Head of Geography at Millais School in Horsham, West Sussex. He has held the GA's Secondary Geography Quality Mark since 2015, and has worked as a Specialist Leader in Education, advising schools on improving their Geography provision.

Text © David Newell, 2022.