How will these resources help you?
As our understanding of urban regeneration grows, it is a good time to apply this understanding critically to real world examples, and to ask the question: who actually benefits? This reading list begins with an excellent overview of urban regeneration, then goes on to consider the example of the Cardiff Bay over 30 years of development. A damning critique cites the damage done to the communities of the area, and the final article suggests that the 80s and 90s 'prestige projects' failed to benefit the urban poor and masked the real problems. The further materials offer another case study, which looks at how the changes have affected different groups of people, reflections on past regeneration policies, and an update on Cardiff Bay. It is vital that we dig deep into issues such as these when planning our curriculum for regeneration topics, so that students can consider who actually benefits from these schemes.
What is urban regeneration? An overview and update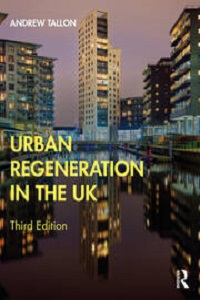 Urban Regeneration in the UK (Third Edition)
by Andrew Tallon, published by Routledge, (2020), v
This textbook is a great starting point for any teacher wanting to brush up and update their knowledge of urban regeneration in the UK. Tallon looks at the policy frameworks put in place and how they are used in different contexts, with frequent use of real places to demonstrate different aspects and impacts of regeneration. The importance of social inclusion and economic competitiveness are considered, with evaluation of how successful regeneration can be in achieving these goals. Vital questions are asked, such as how regeneration can be truly inclusive, benefitting the many, rather than the few. Geography teachers will find this a thought-provoking read, with great relevance to the current geography curriculum.
Who has benefitted from the regeneration of Cardiff Bay?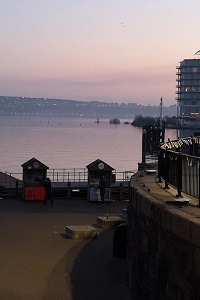 Cardiff Bay: What has 30 years of development achieved?
by Natalie Crockett, published by BBC News, (2017)
Cardiff faced deindustrialisation and social deprivation in the 1980s, with the Cardiff Bay Development Corporation being set up to regenerate its dockland area. This article lists the aims of this regeneration and goes on to explore key elements of the scheme, including the Barrage and the Millennium Centre. Problems faced during the project are considered and criticisms included alongside success stories. Teachers and students will find this an accessible and interesting read.
What has been lost in the regeneration of Cardiff Bay?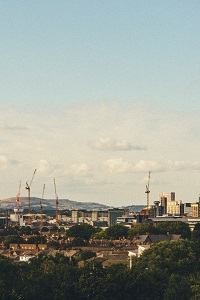 Lost Cities: How Cardiff's Thriving Multicultural Hub Was Crushed
by Chris Sullivan, published by Byline Times, (2020)
While the previous article provides an overview of the Cardiff Bay regeneration, including some criticisms, this article delves deeply into the history of 'Tiger Bay', exploring how this multicultural area was 'crushed' by regeneration. It is suggested that this involved first the neglect and demolition of much of the housing in the area, then the regeneration of the area by the Cardiff Bay Development Corporation. The result is that the deprived community who previously lived in the area is now squeezed into a smaller space, feeling segregated from the new developments. Reading this article alongside the previous one could form the basis of a fascinating lesson.
Are 'prestige projects' worth it?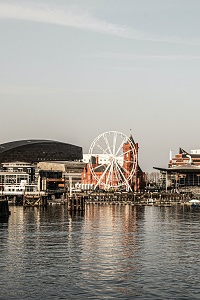 Prestige Projects and Urban Regeneration in the 1980s and 1990s: a review of benefits and limitations
by Patrick Loftman and Brendan Nevin, Planning Practice and Research, Vol 10, Nos 314, (1995), published by Taylor & Francis Online, (2010)
The BBC article quotes Adrian Jones (2012) as saying that Cardiff Bay is a contender for the 'worst example of waterside regeneration in Britain' because the existing Butetown community was excluded, and public money wasted on 'vanity projects'. Cardiff is not the only city that has faced such accusations. This paper explores the concept of 'prestige projects' in regeneration, considering both benefits and limitations. The conclusion is that such projects are often of little benefit to the urban poor and can even make their situation worse. The projects can also mask social and economic problems in cities. The article was written before the millennium and discusses how funding for millennium projects may be spent – it would be extremely interesting to challenge students to look back at regeneration schemes funded at this time to see if they have fallen into the traps discussed here. Prestige projects are often sold as good for us all, but is that the case?
Changing places: investigating regeneration at London's Olympic Park
by Kate Stockings, published by Geography Education Online
Access this resource
We need to talk about urban regeneration
by Adam Forrest, published by The Guardian, (2017)
Read this article
Government urban regeneration initiative failed to improve Britain's most deprived areas
, published by LSE, Interview with Professor Henry Overman, (2021)
Read this interview
What people in Butetown think of the huge multi-million plans to redevelop Cardiff Bay
by Reem Ahmed, published by Wales Online, (2022)
Read this article
Catherine Owen is Head of Geography at The King Alfred School an Academy, a CGeog and a Geographical Association Consultant. She writes and presents for OUP, Hodder Geography, Tutor2U and more.

Text © Catherine Owen, 2022.