How will these resources help you?
Geography lessons often include references to 'slums' and 'shanty towns', partly due to the use of these terms in GCSE specifications and textbooks. The terms have negative connotations when comparing other places to settlements in the UK and can lead to misconceptions and promote a single story of a place. The resources below encourage teachers to think differently when teaching these settlements by challenging the language used and exploring examples of people fighting to protect their 'slum' homes. Readers will be prompted to critically evaluate their own use of language and examples in lessons. With many schools focussing on Rio and Lagos in their GCSE courses, including discussion of their 'slums' and related challenges, these texts are likely to be of practical and immediate use to classroom teachers.
Why is the term 'slum' dishonest?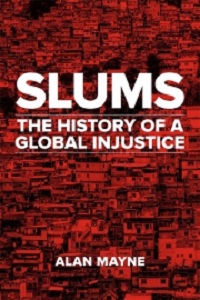 Slums: The History of a Global Injustice
by Alan Mayne, published by Reaktion Books, (2017), 9781780238098
Mayne sets the issue clearly in context: the UN-backed drive for 'cities without slums' has resulted in 'interventions, evictions and forced demolitions' in the name of poverty eradication. He argues that 'slum' is an inappropriate word to use when discussing urban social disadvantage. It reinforces stereotypes and misrepresentations of the urban poor, therefore obstructing changes in knowledge and policies related to overcoming disadvantages. However, he also warns against simply claiming that 'slums' are normal communities, denying the trauma and danger of living in poverty. In his conclusion, Mayne discusses the problems outsiders face in studying 'slums' and makes suggestions for the future. This book is very readable, and Mayne illustrates points with examples from his own travels. It is ideal for both teachers and older students to read to challenge their thinking.
The importance of language in our classrooms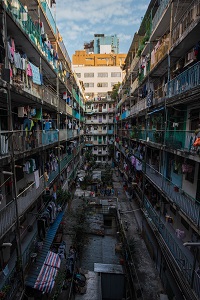 Why the word 'slum' should not be used in geography classrooms
by Nona Anderson, Shiv Das and Daniel Whittall, published by Decolonise Geography, (2021)
This blog, written by geography teachers for geography teachers, aims to bring some of the ideas from Mayne's book to our attention. The authors consider how 'travelling theories' change meanings as they move through time and from place to place, showing how the meaning of 'slum' has travelled from Victorian London to colonial contexts and become embedded in UN documentation. They look at the role of the 'slum' in British geography curricula, being used by exam boards and textbooks as well as classrooms. Teachers are taken through the six reasons why Mayne finds the term 'slum' problematic, and the authors add another reason, the link between the term and the related 'physical violence and displacement', where slum clearance has freed up space for development in inner cities while enormous numbers of people have been displaced. The relationship between climate change and the growth of 'slums' is also considered, with rural-urban migration fuelled by people unable to survive on flood-prone and salty land. This blog is a very informative read for teachers and could prompt useful discussions about the importance of the language we use in their lessons.
The demolition of the favela of Vila Autodromo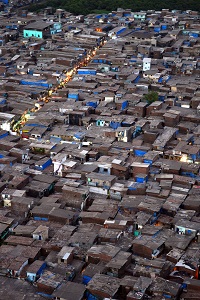 Removal, resistance and the right to the Olympic city: The case of Vila Autodromo in Rio de Janeiro
by Sukari Ivester, published by Journal of Urban Affairs, (2017)
This academic paper uses Vila Autodromo to explore the urban planning associated with mega-events in Rio de Janeiro. In 2009, Rio was announced as a host city for the Olympics and plans to remove 123 favela communities followed, including Vila Autodromo. Maria de Penha and her neighbours were offered money to leave their favela homes but turned the offer down. The paper documents how the residents resisted, even as their community was destroyed around them. The final compromise was for 20 families to be given new houses in Vila Autodromo, but they had lost their original homes and many of their neighbours. Teachers will find this a very useful illustration of how 'slum' dwellers may be forced out of their homes to meet the needs of others and the impact this has.
Should the Olympics be abolished because of its negative impact on host cities?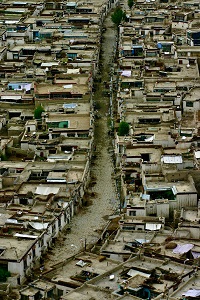 The Price of Gold
by Bill Donahue, published by The Washington Post Magazine, (2020)
Maria de Penha again features in this article, still raising awareness of the Olympics' impact on the urban poor several years later. This article visits the much-reduced Vila Autodromo and includes illustrations, complementing the previous paper. It also visits Parque Carioca, home to 300 of the families from Vila Autodromo. Donahue suggests that host countries for the Olympics are becoming harder to find as local people protest against the upheaval linked to the games. This article could form the basis of an excellent enquiry lesson exploring the nature of Vila Autodromo, why it was destroyed and who benefitted from this decision.
Audiovisual clip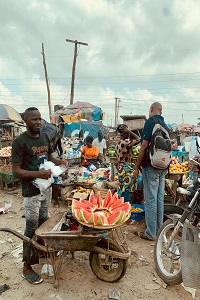 Welcome to Lagos - Slum clearance
published by BBC, (2017)
This clip shows what a 'slum clearance' looks like in Lagos, with testimonies from people losing their homes to a new railway line.
Battle over Mumbai's Slums
by Nishika Patel, published by The Guardian, (2011)
Read this article
This is what the slums of Manchester and Salford looked like before they were torn down in the 1960s
by Lucy Lovell, published by Manchester Evening News, (2017)
Read this article
The flawed logic of forced slum evictions
by OluTimehin Adegbeye, published by The New Humanitarian, (2017)
Read this article
Chinese slum demolitions reveal government debt strains
by Tom Hancock and Wang Xueqiao, published by Financial Times, (2019)
Read this article
Catherine Owen is Head of Geography at The King Alfred School an Academy, a CGeog and a Geographical Association Consultant. She writes and presents for OUP, Hodder Geography, Tutor2U and more.

Text © Catherine Owen, 2022-2023