How will these resources help you?
The relationship between colonialism, imperialism and development is complex and teachers may have been wary of approaching the subject in the classroom. As talented historians are examining the role of imperialism in shaping both Britain and colonised countries, many geographers are keen to learn and build this into their lessons. The books and articles below are ideal to support geography teachers who are interested in developing their understanding of this fundamental area.
How has imperialism shaped the development of Britain?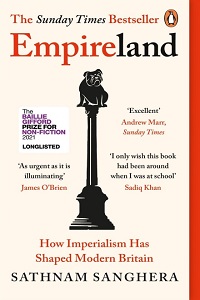 Empireland: How Imperialism Has Shaped Modern Britain
by Sathnam Sanghera, published by Vintage Books, (2021), 9780241445310
In his exploration of how the empire shaped modern Britain, Sanghera blends historical stories of empire and his own life as a British Asian. Connections are made between the white exceptionalism of Victorian times and Sanghera's experiences of racism in 1980s Wolverhampton, illustrating the importance of understanding the past when considering current issues. For example, horrific stories of past looting are connected to the popular day-time television programme, 'Bargain Hunt', and to the growth of museums. This is an extremely powerful book; a must read for all teachers of geography and history.
How did colonisation shape Barbados?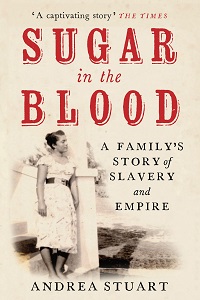 Sugar in the Blood: A Family's Story of Slavery and Empire
by Andrea Stuart, published by Granta Books, (2013), 9781846270727
This account of the development and consequences of the sugar trade in Barbados is particularly compelling, as it follows the story of the author's family. The initial chapters rely on Stuart's extrapolation of what is likely to have happened, based on limited hard evidence of the Ashby family's activities at this time, but later chapters are grounded in firmer evidence. The reader learns about the development of Barbados as a colony, while following the fortunes of this family from the pioneer stage, through the development of plantations, to the legacy of colonialism. Barbados was the first Caribbean Island to remove the Queen of England as Head of State in November 2021, adding a more recent twist to this fascinating story.
Revolution and imperialism in the Indian and Pacific Oceans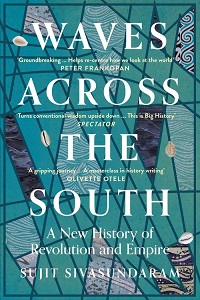 Waves Across the South: A New History of Revolution and Empire
by Sujit Sivasundaram, published by Harper Collins, (2021), 9780007575572
This book is about revolution, looking at new ways of doing things embraced by communities around the Indian and Pacific Oceans in the 19th century, sometimes due to increasing links with Europe, but often due to local developments. Sivasundaram introduces the reader to these revolutions and how they were smothered by imperialism, writing 'this in the end was the tragedy of the mid-19th century'. Stories explore how indigenous people wove the ways of colonists into their cultures and how the imperialists reacted in the face of difference. Different parts of the Indian and Pacific Oceans are explored in each chapter, giving us an insight into how revolution and empire shaped each. This book is ideal for teachers wishing to expand their understanding of the geography of imperialism, providing many stories to use in the classroom to illustrate the complexities of development across the world.
Challenging the need to exploit resources for development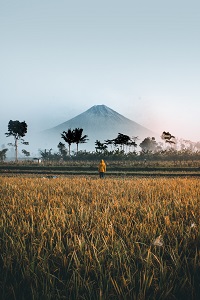 Deforestation and development: A decolonial perspective from Indonesia
by Tania Murray Li, published by Decolonising Geography Educators Group, (10 February 2022)
Indonesia was challenged to explore the relationship between deforestation and climate change during COP26, but has argued that resource exploitation is necessary to maintain its development and benefit its people. Murray Li looks at this issue through a decolonial lens, exploring how large corporations began industrial logging during colonial times, but are now often owned by oligarchs and their 'cronies'. She suggests that this type of development is perceived as normal because corporations promote the view that they are necessary for a remote area to develop, suggesting that local people can't improve their own lives. Murray Li challenges these narratives with arguments including the number of jobs displaced by corporations outnumbering jobs created and the negative impacts of climate change on farmers. The article includes a link to a guided reading resource, ready to be used by teachers in their classrooms.
Audiovisual clip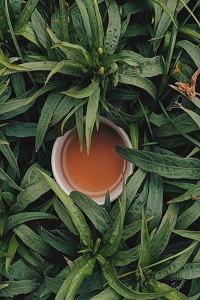 This World - British colonialism and Kenyan tea
published by BBC, (2014)
This clip investigates the relationship between British colonialism and the Kenyan environment through the imperialist tea trade system implemented in the area in the past centuries. Some wording might be considered inappropriate today.
Another Day in the Colony
by Chelsea Watego, published by University of Queensland Press, (2021), 9780702263163
Find this book
Africa: A Biography of the Continent
by John Reader, published by Penguin Books, (1998), 9780140266757
Find this book
China in Context
by Catherine Owen, published by Geography Education Online, (2021)
Access this resource
The Brutish Museums: The Benin Bronzes, Colonial Violence and Cultural Restitution
by Dan Hicks, published by Pluto Press, (2021), 9780745346229
Find this book
Africa is Not a Country: Breaking stereotypes of Modern Africa
by Dipo Faloyin, published by Vintage Publishing, (2022), 9781787302952
Find this book
Catherine Owen is Head of Geography at The King Alfred School an Academy, a CGeog and a Geographical Association Consultant. She writes and presents for OUP, Hodder Geography, Tutor2U and more.

Text © Catherine Owen, 2022-2023