How will these resources help you?
The Arctic ecosystem faces significant threats and changes due primarily to human-driven climate change and resource exploitation. These resources will enable you to grow your knowledge of the Arctic's current development situation and its past and ever-developing geopolitical issues. They offer a range of different viewpoints that would be an excellent basis for debates and decision-making exercises. This list focuses on human use and ownership, covering a diverse range of stakeholders – indigenous groups, corporate giants and national political interests – and their different agendas, including maintaining a traditional way of life, development, exploitation or protection of a threatened environment.
Arctic journey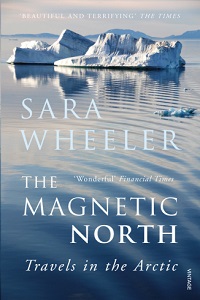 The Magnetic North: Travels in the Arctic
by Sara Wheeler, published by Vintage, Penguin Random House, (2010), 9780099516880
This fascinating book enables the reader to travel through the Arctic and explore it almost as if we had made the journey ourselves, and shows why the Arctic is so fascinating to so many people. Through her descriptions of her experiences, Wheeler offers insights into the complex physical and human landscape that makes up the Arctic, exploring many different viewpoints. I have used the book to plan an A-level SOW, basing lesson plans on the people who call the Arctic home and whole countries that claim the Arctic as theirs.
Politics and the Arctic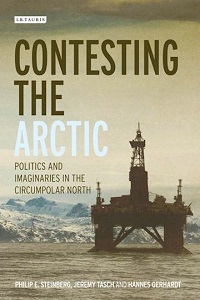 Contesting the Arctic: Politics and Imaginaries in the Circumpolar North
by Philip E. Steinberg, Jeremy Tasch, Hannes Gerhardt, with Adam Keul and Elizabeth A. Nyman, published by I.B. Tauris, Bloomsbury Publishing, (2017), 9781788311564
This book shows why the Arctic is a hot topic for students. It focuses on how countries view the Arctic and lay claim to it, showing how politics currently influence the Arctic and how it is likely to be impacted in the future. It discusses why the Arctic has accelerated in importance and why various groups want to protect, use or develop it. The book would be valuable reading for upper KS4 and 6th form with its discussions about politics, the roles of NGOs and indigenous people, and environmental concerns. It is an excellent starting point to encourage debate and an interesting and important read for anyone teaching about the Arctic.
To the future?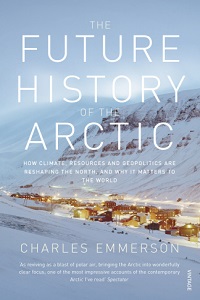 The Future History of the Arctic: How Climate, Resources and Geopolitics are Reshaping the North, and Why it Matters to the World
by Charles Emmerson, published by Vintage, Penguin Random House, (2011), 9780099523536
Emmerson wrote this book when Arctic politics was becoming mainstream news and more topical in schools. Engaging and amusing, it holds the reader's interest while dealing with the serious subject matter. The author shows how important the Arctic is to the global community, highlighting how different countries view and value it. He also discusses how its physical and human factors have impacted the environment, offering great material for case studies and debates about this topic for older students.
Stories of Change and Sustainability in the Arctic Regions: The Interdependence of Local and Global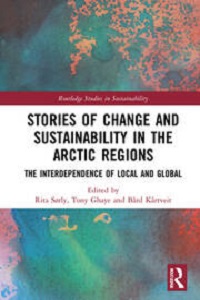 Sustainability in the Arctic
by Rita Sørly, Tony Ghaye, Bård Kårtveit, published by Routledge, (2021), 9780367632847
This book gives case study information on change and sustainability within Arctic communities, with a focus on indigenous peoples, with first-hand accounts. My students have been fascinated by the discussions on wide-ranging topics such as reindeer herding, mental health, climate change, land-use conflicts and sustainable business. Teachers can draw upon the ideas and opinions to bring the subject to life. It is a great resource to use for decision-making exercises and debates. The book encourages readers to consider who is most affected by the social, environmental and economic impacts and how communities can adapt through change and sustainability.
The Right to Be Cold: One Woman's Fight to Protect the Arctic and Save the Planet from Climate Change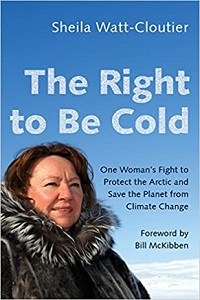 An Inuit activist's account
by Sheila Watt-Cloutier, published by University of Minnesota Press, (2018), 9781517904975
This memoir by the Nobel Peace Prize nominee and Inuit activist is about her journey trying to fight for the protection of the Arctic. It details the life and culture of an Indigenous community on the front line of climate change and the efforts to protect their culture and the Arctic. She describes 'life in the traditional ice-based hunting culture of an Inuit community and reveals how Indigenous life, human rights and the threat of climate change are inextricably linked.' A rapid change in the region has occurred within one generation: until the age of ten, she only travelled by dog-sledge, but now snowmobiles outnumber dogs. It is an interesting book to compare to the other titles in this list due to the differences in viewpoints and power from individuals to whole countries.
Future North: The Changing Arctic Landscapes
by Janike Kampevold Larsen and Peter Hemmersam (edited by), published by Routledge, (2020), 9780367592370
Find this book
Arctic Voices: Resistance at the Tipping Point
by Subhankar Banerjee, published by Seven Stories Press, (2013), 9781609804961
Find this book
The Balance of Power Between Russia and NATO in the Arctic and High North
by Sidharth Kaushal, James Byrne, Joseph Byrne, Giangiuseppe Pili and Gary Sommerville, published by Routledge, (2022), 9781032309651
Find this book
Sarah Darby is a Geography teacher who studied hurricanes for her dissertation. She writes geography course material and case studies.

Text © Sarah Darby, 2022.