How will these resources help you?
Anthropogenic (human-made) climate change is now part of everyone's lived experience. No longer is it a fable of tragedy from distant shores, nor is there any lingering doubt behind both the science and the steps we need to take. While there are academic studies to substantiate the claim that an increasing number of young people are experiencing anxiety about their future due to climate change and ecological breakdown, we can see both their worries and their determination ourselves, be it in the classroom or outside engaging in activism. The issue of climate change and sustainability is more complex and nuanced than most give it credit for; therefore, these resources will help you feel more confident to tackle the issue in the classroom, regardless of your level of scientific understanding behind it all.
The Science of Climate Change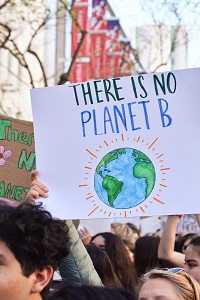 Climate Change 2021: The Physical Science Basis
by Intergovernmental Panel on Climate Change Working Group I, published by IPCC, (2021), 9789291691586
I thought at some depth about whether to include some actual official climate science texts in this list. However, I have been pleasantly surprised to see the efforts of the Intergovernmental Panel on Climate Change (IPCC) to make their latest report on climate change science more accessible. The 'Summary for Policymakers' document is still a heavy read, but you can bypass most of the text and focus on the headline information (in bold) and the visualizations.
The link
here
also takes you to a blog that helps teachers get to grips with it.
The Impacts of Climate Change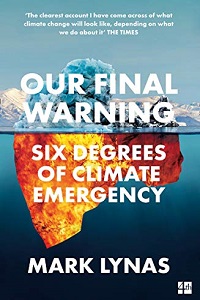 Our Final Warning: Six Degrees of Climate Emergency
by Mark Lynas, published by Fourth Estate, (2020), 9780008308551
One reviewer describes this book as a climate change 'ghost of Christmas future', which is a perfect analogy. While I would strongly recommend this book, it certainly comes with a health warning. It is thoroughly well researched and based on academic studies. The first section talks about the world today, which is just over 1°C warmer than 'pre-industrial' global average temperatures, focusing on what is happening now. Lynas progressively evaluates potential impacts if we allow warming up to 6°C, thereby illustrating our 'Christmas futures' to avoid.
Sustainable Solutions to Climate Change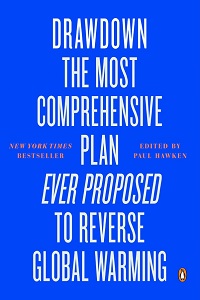 Drawdown: The Most Comprehensive Plan Ever Proposed to Reverse Global Warming
by Peter Hawken (edited by), published by Penguin Books, (2018), 9780141988436
Drawdown is a New York Times bestseller that illustrates the different ways to mitigate and remove carbon emissions. It contains 'classic' solutions such as wind energy and energy efficiency and socially sustainable solutions such as empowering and educating women and girls. The solutions are based on scientific research and are presented in a very accessible and visual way, allowing an educator to take just one example or use it as a reference guide. It is accompanied by an informative website where you can look deeper into the research and data behind each solution.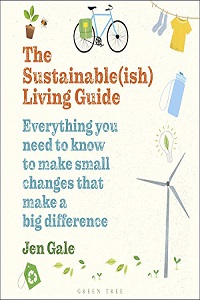 The Sustainable(ish) Living Guide: Everything you need to know to make small changes that make a big difference
by Jen Gale, published by Bloomsbury Publishing, (2020), 9781472969125
In the introduction, Gale describes herself as 'just a regular person muddling through', and indeed this is a non-patronising guide that you can relate to. It is not just for reference to enhance your own knowledge, but also for ideas on engaging youngsters in their own sustainable practices either at school or home. The book comes with keyword definitions, summarised 'top tips', suggestions for further reading, and some questions or prompts to think about. Useful for enquiry-based learning and critical thinking.
Voices on Climate Change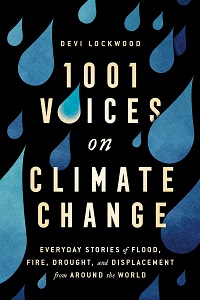 1,001 Voices on Climate Change: Everyday Stories of Flood, Fire, Drought, and Displacement from Around the World
by Devi Lockwood, published by Simon and Schuster, (2021), 9781982146719
Although we are now starting to see and feel the impact of climate change ourselves, most people in the UK are still protected from the worst due to privileges of wealth and geography. The most vulnerable in society remain at the highest risk of having their lives impacted, and in a globally interconnected world, their stories matter. Journalist Devi Lockwood took to her bike and collected personal stories from around the globe about how communities are changing. Devi's website also contains an interactive map and blog that can be used to explore the stories further.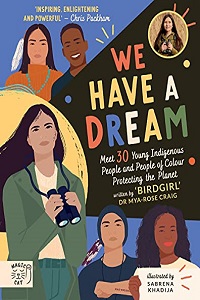 We Have a Dream: Meet 30 Young Indigenous People and People of Colour Protecting the Planet
by Dr Mya-Rose Craig and illustrated by Sabrena Khadija, published by Magic Cat Publishing, (2021), 9781913520205
Craig has been giving public talks since the age of 14. Therefore, it is no surprise that she has become a well-known and passionate environmental and social-justice activist. Geographers know that diversity enriches our world experiences, and our young people need healthy representation. This book serves as inspiration for those we teach and helps to ensure that the examples we use are diverse and inclusive.
Audiovisual clip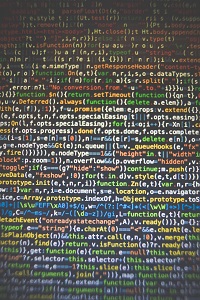 Climate Change By Numbers - Krige's Method
published by BBC, (2015)
How is climate change calculated in numbers? Scientists don't have all the data they would need, but they have a method which has been proven effective to this day. This clip explores the Krige's method.
The Most Important Comic Book on Earth: Stories to save the world
by Paul Goodenough (edited by), published by Dorling Kindersley, (2021), 9780241513514
Find this book
The Ministry for the Future
by Kim Stanley Robinson, published by Orbit, (2020), 9780356508863
Find this book
Climate Change in Sci-Fi: Featuring the Great Derelict Podcast
by Kit Rackley, published by Geogramblings.com, (2021)
Listen to this podcast
Net-Zero Interactive: The BEIS My2050 Calculator and McKay Carbon Calculator
, published by the Department for Business, Energy and Industrial Strategy (BEIS), enabling exploration of paths of sustainability to carbon net-zero. Lesson materials produced by the Royal Geographical Society
Access this resource
Kit Rackley is a freelance sci-communicator, author, podcaster and educator with extensive experience teaching high-school Geography and as an associate tutor for the Secondary Geography PGCE course at the University of East Anglia. They are a consultant to the Geographical Association and the National Association of School-Based Teacher Trainers (NASBTT). Their work can be found at Geogramblings.com.

Text © Kit Rackley, 2022.