How will these resources help you?
We often explore river management in geography lessons, but who actually controls the rivers in England? These resources look at ownership and management of the rivers, then explore the current trend towards the restoration of rivers. While the Environment Agency (EA) manages many elements of English rivers, only a small number of them have public access, making the role of landowners significant. Strategies to restore rivers to a more natural state need to involve a range of stakeholders, going beyond the EA and landowners to include local communities and organisations. Examples of river restoration are provided, along with a discussion of the complexity of such schemes and potential barriers to their success. The 'further materials' take the scope of these readings beyond England, embracing river ownership and management issues in Wales, Scotland, the USA and India.
Who owns the rivers in England and Wales?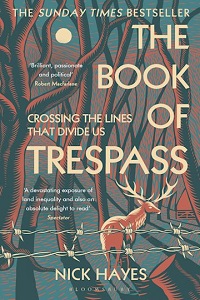 The Book of Trespass: Crossing the Lines that Divide Us
by Nick Hayes, published by Bloomsbury Publishing, (2021), 9781526604729
In this book, Nick Hayes sets out to explore landownership in England while also documenting his own experiences of trespass. Chapter 10 invites us to examine the ownership of rivers as Hayes explores the Rivers Kennet and Thames in his kayak. We are introduced to Riparian Rights, where the Crown owns the water in the river. At the same time, the landowner holds the rights to the riverbank (and -bed extending halfway across the river) and to Navigation Acts, giving people free passage along rivers. Various stakeholders in the river are considered, including The Angling Trust, the Environment Agency, kayakers such as Hayes himself and riverside homeowners. Hayes questions why such a large amount of riverbank is in private hands and tells of a visit to Richard Benyon MP to discuss why less than 4% of rivers in England and Wales have public access. An extremely readable chapter for teachers and older students who are likely to be inspired to jump into their own kayaks and get exploring!
Who manages the rivers in England?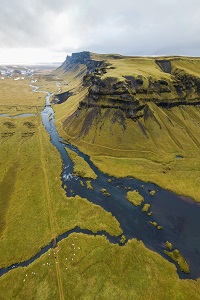 EA2025 Creating a better place
published by the Environment Agency, (2020)
The Environment Agency is responsible for a range of areas in England, including water quality and resources, fisheries, inland river navigation, conservation and ecology and managing the risk of flooding from main rivers, reservoirs, estuaries and the sea. Their priorities include working with organisations to manage the use of resources, increasing resilience to risks of flooding and coastal erosion, protecting and improving water, land and biodiversity and working as a regulator to support sustainable growth. The EA2025 report details the Agency's ambitious plans from 2020–2025: 'We need to take bold and transformative action to be the first generation to leave the environment in a better state than we found it while supporting a sustainable, fair and healthy recovery from the coronavirus pandemic.' This beautifully presented and readable report may inspire young people to work in the EA and related organisations. It would be interesting to take the tables on pages 20–23 and consider the barriers that could get in the way of achieving these goals and how they could be overcome.
Should we learn to love floods?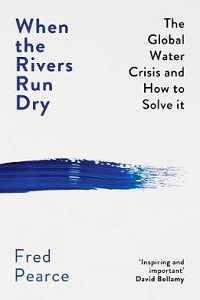 When the Rivers Run Dry: The Global Water Crisis and How to Solve it
by Fred Pearce, published by Granta Books, (2019), 9781846276484
Will the 21st Century be the 'era of restoration in ecology'? Pearce starts this chapter with this quote from E. O. Wilson, going on to suggest that the EU has strong political will to achieve this goal and that water engineers believe that 'more natural rivers will not just be good for ecology, they will be better for humans too – less vulnerable to both floods and droughts, and better able to absorb pollution'. Different definitions and approaches to river restoration are considered, with examples of projects from across the continent. Mistakes made in over-engineering rivers to turn them into pipes to transport waste to the sea, transport routeways and sources of power are discussed alongside more recent plans to remove concrete banks and revive natural floodplains. However, people now inhabit much of this land, making restoration a complex process. You could set groups of students a challenge to investigate how and why rivers mentioned in this chapter have been managed in the past and how approaches are changing.
What progress is being made in restoring London's rivers?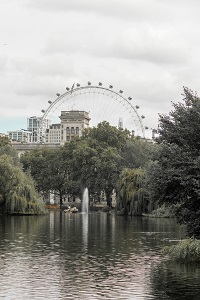 River restoration in London: A 20 year review
by Catchment Partnerships in London (CPiL), published by Thames21, (2020)
CPiL partners include the Environment Agency, London Wildlife Trust, Greater London Authority, Zoological Society London and more, making this report a great example of what can be achieved when different organisations work together. The 600+km of rivers in the capital have faced many challenges as the city developed, often being seen as a hazard rather than bringing environmental benefits. This project operates at a catchment scale, involving communities and stakeholders in restoring their local rivers. 111 projects have been carried out and case studies of projects tackling flood risk management, climate change resilience, access to nature, urban greening and biodiversity are given (with accompanying photographs). Teachers and students will gain many ideas from this report and may wish to participate in projects along their local rivers.
Audiovisual clip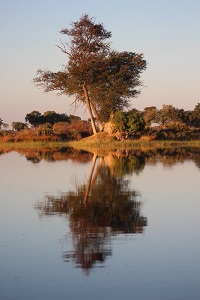 Indian Ocean with Simon Reeve - Tana Delta: Disputed Land
published by BBC, (2012)
Simon reeve visits the Tana Delta, the point where Kenya's longest river flows into the Ibndian Ocean, and interviews local people over land and river exploitation disputes.
Who owns water? The US landowners putting barbed wire across rivers
by Cassidy Randall, published by The Guardian, (2018)
Read this article
What's going on in river restoration in Scotland?
by Alexandra Bryden, published by the River Restoration Centre, (2021)
Access this resource
Pathanamthitta to take up massive river restoration project
by U Hiran, published by The Hindu, (2022)
Read this article
Farming union opposes restoration of beavers to Powys river
by Josh Price, published by County Times, (2022)
Read this article
Catherine Owen is Head of Geography at The King Alfred School an Academy, a CGeog and a Geographical Association Consultant. She writes and presents for OUP, Hodder Geography, Tutor2U and more.

Text © Catherine Owen, 2022-2023