How will these resources help you?
David Attenborough says that this is our 'last chance' to rewild the world. But what does that mean? These resources show that there are many interpretations of the term. The rewilding concept has been around for a long time but can be a 'catch-all' term to cover many forms of conservation work. Some of the resources lean to the more extreme, in that if nature is left alone with no end goal, more will follow. Students at all levels will benefit from a knowledge of rewilding in their study of ecosystems, interdependence, and the living world. These resources will help you present the debates and success stories, and visions for the future, including where humans fit in.
What is rewilding?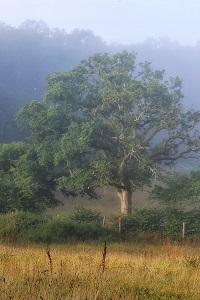 Defining Rewilding
published by Rewilding Britain, (2022)
A perfect starting point. Rewilding Britain makes the point that 'we thrive only if nature thrives', a fascinating statement. This section of their website takes us step-by-step through the process, starting with a definition, before moving through examples of success, and then examining humans' place in nature, in that our modern lives disconnect us from nature leading to many of the mental problems faced today. As well as a host of other resources on the site, the imagery, both photographic and illustrative is exceptional and stunning, and a great way to 'wow' students. The information is very accessible should you require students to conduct independent enquiry.
Global best practice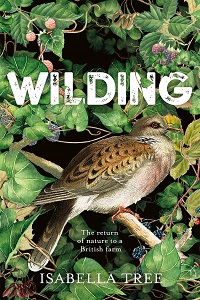 Wilding: the return of nature to a British farm
by Isabella Tree, published by Picador, (2019), 9781509805105
It's difficult to discuss rewilding without considering the Knepp Castle Estate in West Sussex. Even David Attenborough uses this example in his book: A Life on our Planet - My Witness Statement and a Vision for the Future. The writer describes the estate as a 'glorious mess', in which the animals thrive. The land was previously degraded by intensive farming, and the ecosystem has been restored. Rare plants, insects and bats have returned. Of particular interest is the writer's stark criticism of intensive farming, stating that it is possible to feed 10 billion people while making room for wildlife. This book offers a new approach to the understanding of ecosystems and rewilding, as the writer questions the 'goal-driven' approaches of many conservation projects and challenges preconceptions. Leave the land alone and the biodiversity returns and thrives. The resource is excellent for stretching and challenging students to read around the subject when studying any aspect of ecosystems and interdependence. If you read only one book on the subject, read this.
New approaches to Rewilding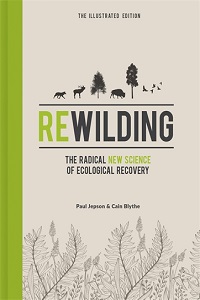 Rewilding – The Illustrated Edition: The Radical New Science of Ecological Recovery
by Cain Blythe and Paul Jepson, published by Icon Books, (2021), 9781785787539
In this illustrated edition of the book, the messages remain the same but are accompanied by an outstanding array of supporting infographics, which would be ideal for students to analyse. The writers cover evolutionary biology, ecology, political issues and various theories of rewilding in an unbiased, accessible and informed way. Natural and systems approaches are assessed, drawing on recent research. Case studies come from the Netherlands, Yellowstone National Park and Wales.
Challenging preconceptions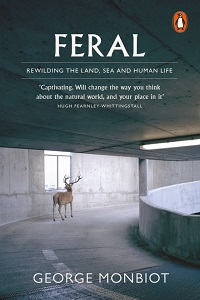 Feral: Rewilding the Land, Sea and Human Life
by George Monbiot, published by Penguin, (2014), 9780141975580
An even more thought-provoking book. The writer draws upon his own experiences of interacting with nature and combines this with wide-ranging debates on rewilding. He states that 'rewilding is about resisting the urge to control nature and allowing it to find its own way'. His writing style is intelligent and lyrical in places, and so it may be that particular chapters are focused on more than others for academic purposes, such as those in the middle of the book. One review describes his writing as 'poetry in science'. The book envisages a remarkable future, with lions and elephants roaming the Scottish and Welsh Highlands. Not everyone will agree with this writer's views, and extracts from the book are ideal for sparking classroom debate.
Audiovisual clip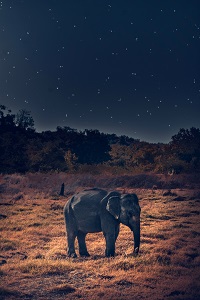 Tropic of Capricorn with Simon Reeve - Elephant Population Debate in South Africa
published by BBC, (2008)
A closer look at an example of rewilding-oriented park: the elephants have prospered so much that the local authorities now need to manage them in order to maintain the local ecosystem.
Imposing Wildernes: Struggles over Livelihood and Nature Preservation in Africa
by Roderick P. Neumann, published by University of California Press, (January 2022), 9780520234680
Find this book
Security and Conservation: The Politics of the Illegal Wildlife Trade
by Rosaleen Duffy, published by Yale University Press, (14 June 2022), 9780300230185
Find this book
Nature Unbound: Conservation, Capitalism and the Future of Protected Areas
by Dan Brockington, Rosaleen Duffy, Jim Igoe, published by Routledge, (2008), 9781844074402
Find this book
Agroecology and Regenerative Agriculture: An Evidence-based Guide to Sustainable Solutions for Hunger, Poverty, and Climate Change
by Vandana Shiva, published by Synergetic Press Inc., (2022), 9780907791935
Find this book
Government unveils plans to restore 300,000 hectares of habitat across England
by The Department for Environment, Food and Rural Affairs, (2022)
Visit this website
David Newell is Head of Geography at Millais School in Horsham, West Sussex. He has held the GA's Secondary Geography Quality Mark since 2015, and has worked as a Specialist Leader in Education, advising schools on improving their Geography provision.

Text © David Newell, 2022.