How will these resources help you?
When you dive into the topic of natural hazards, it can generate excitement, awe and wonder, particularly with the power that nature can muster. After all, there are so many images, video clips and outputs from popular culture. We're spoilt for choice almost every week as there is no shortage of news items focusing on a current natural hazard event, allowing you to keep those case studies fresh and timely. And that is the crux of the issue and the motivation for this reading list. I have been guilty of being hypnotised by the spectacle and awe of natural hazards, forgetting that livelihoods and tragedies are behind every single statistic. The environmental and societal challenges we face today need not just knowledge and understanding; it needs conversation, context, and empathy. This list focuses mainly on the interplay between human activity and natural hazards, including stories of how humans can turn hazards into disasters.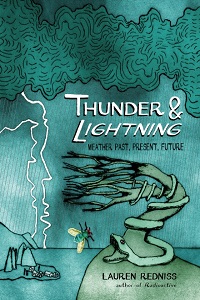 Thunder & Lightning: Weather Past, Present, Future
by Lauren Redniss, published by Random House, (2016), 9780224096751
A unique and beautifully crafted book. I had never come across anything like it in all my years of studying weather and climate. The book is full of tales about how weather shapes our world and impacts our daily lives. Each chapter focuses on a particular element of the weather, wind, heat etc. The illustrations are conversation pieces in themselves and provide rich and thought-provoking stimuli for discussion and exploration. Redniss references all the articles and research used to allow for further reading.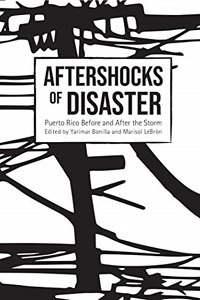 Aftershocks of Disaster: Puerto Rico Before and After the Storm
by Yarimar Bonilla and Marisol LeBrón (edited by), published by Haymarket Books, (2019), 9781642590302
In the introduction, Bonilla and LeBrón describe the book as examining 'both Hurricane María's aftershocks and its foreshocks'. Not often enough do we tend to focus on the prelude of a natural disaster when we are swamped with media from the aftermath. The authors of this collection of essays, poems and photos have deep knowledge and connection to Puerto Rico and therefore are the ultimate authority in expressing the traumas that not only came after the hurricane but those before, which made the situation worse in all kinds of ways. A film was produced to follow from the book, which is
free to view
on the book's website.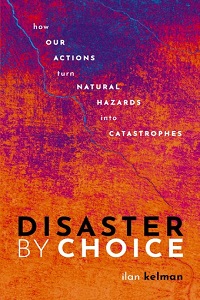 Disaster by Choice: How our actions turn natural hazards into catastrophes
by Ilan Kelman, published by Oxford University Press, (2022), 9780198841357
In my teaching, I demonstrated using an animated Venn Diagram that natural hazards and natural disasters are not the same things. Then, I challenged the students to think of ways a hazard becomes a 'disaster', and even who gets to define when it becomes a disaster? This is the aim of this popular book. It immediately launches into the 2010 earthquake in Haiti, gradually shifting focus from the time of the event towards the historical context. The book is not an upbeat read but a necessary one and a significant counter-narrative to the theory of environmental determinism.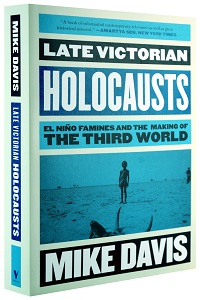 Late Victorian Holocausts: El Niño Famines and the Making of the Third World
by Mike Davis, published by Verso, (2017), 9781784786625
The El Niño Southern Oscillation (or 'ENSO' for short) is often overlooked as a 'natural hazard'. As the temperature gradient across the Pacific Ocean see-saws, it can be inconvenient at best and destructive at worse. The book focuses on the droughts and subsequent famines in India, northern China and north-eastern Brazil in the latter part of the nineteenth century. While there is some exploration into why the mechanisms of El Niño at this time made things particularly bad, the major focus is on how imperialism and capitalism turned it into a disaster for millions.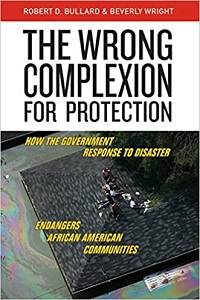 The Wrong Complexion for Protection: How the Government Response to Disaster Endangers African American Communities
by Robert D. Bullard and Beverly Wright, published by NYU Press, (2012), 9780814799932
For many socioeconomic commentators and academics, the destruction of the US city of New Orleans caused by Hurricane Katrina in 2005 showed how a disaster could expose inequality and poverty even in the world's richest country. African Americans are disproportionately affected when it comes to such events. The authors take a compare-and-contrast approach to show how government response differs for various disasters, not just natural ones.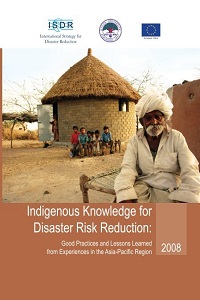 Indigenous Knowledge for Disaster Risk Reduction: Good Practices and Lessons Learned from Experiences in the Asia-Pacific Region
by Rajib Shaw, Noralene Uy, and Jennifer Baumwoll (edited by), published by UN/ISDR, (2008)
A superb collection of summarised research into some of the ways local culture, knowledge and indigenous practices help to mitigate and adapt to disasters. The research into the case studies that make up this document was born out of the infamous 2004 Indian Ocean Tsunami and some of the 'success stories' where indigenous knowledge proved to be life-saving. Examples include earthquake-safe traditional house construction practices in Kashmir, local knowledge on flood preparedness in Nepal and Pakistan, and how weather forecasting through indigenous knowledge can protect crop cultivation in the drought-prone area of Vietnam. Each case study comes with a 'lessons learned' box giving useful summaries.
Audiovisual clips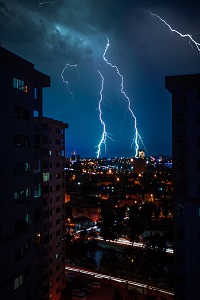 Dangerous Earth - Upwards lightning
published by BBC, (2016)
A fascinating type of lighting and its explanation.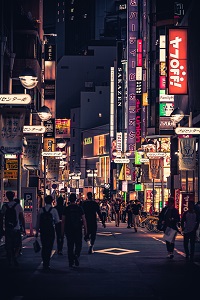 Andrew Marr's Mega Cities - Natural disasters in the city
published by BBC, (2011)
Insights into the impact natural hazards can have and have had on Tokyo, one of the world's megacities, and how inhabitants prepare to face them.
Podcast episode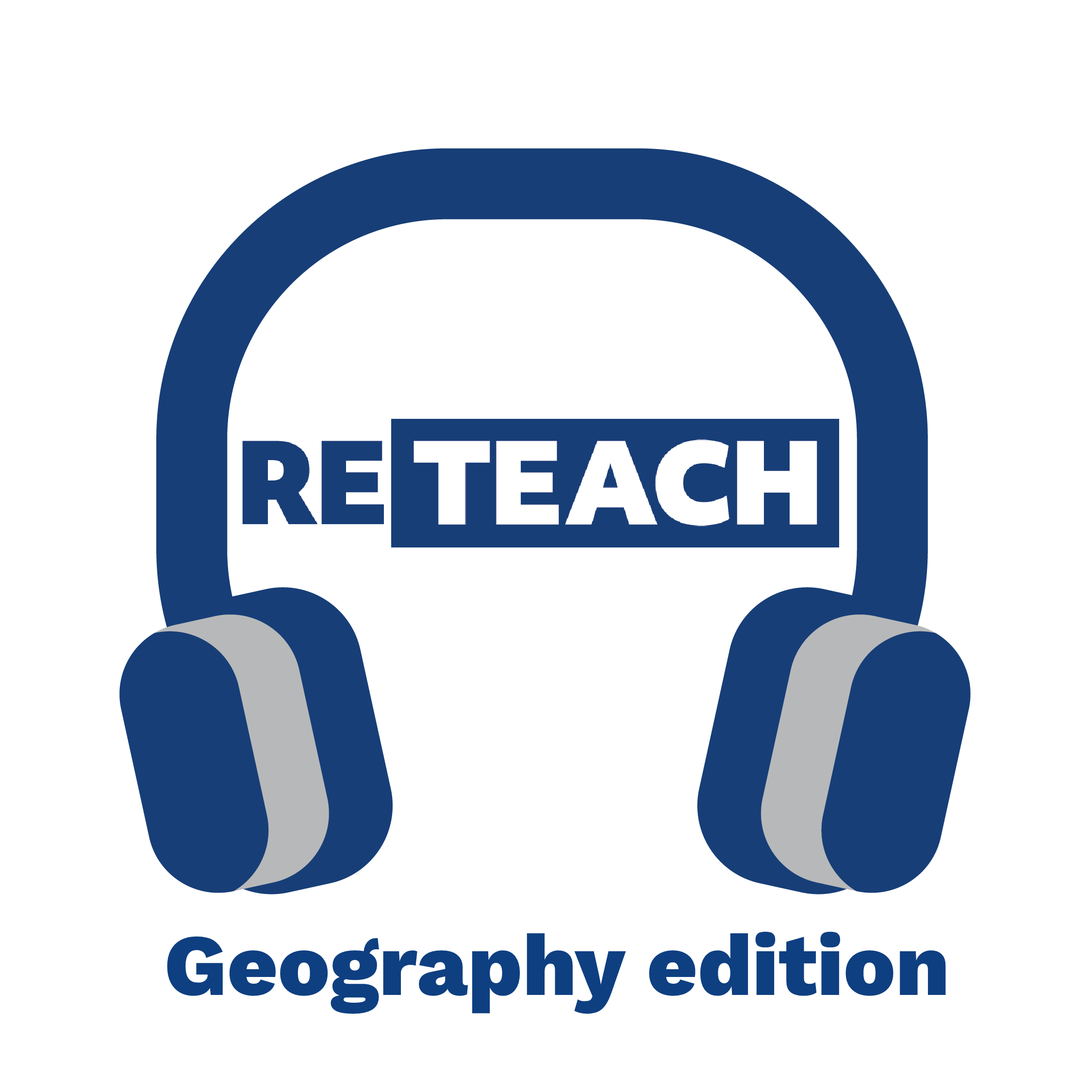 RETEACH GEOGRAPHY - Ilan Kelman on Disaster Management
(2023)
Professor and author Ilan Kelman joins host Kit Marie Rackley to explain why the events described as 'natural disasters' are often the outcome of inherently unequal and unjust systems which don't allow the individuals who are part of them to access the same survival tools and employ the same recovery strategies. He discusses the importance of considering a variety of factors such as the political, economic and social contingencies when drafting policies around natural hazards, and concludes with an appeal to all human beings to be kinder to one another.
Natural Disasters Data Explorer
by Hannah Ritchie and Max Roser, published by Our World in Data, (2014, updated in 2021)
Read this article
3 survival stories from the worst disaster you never heard about
by Joy Malujo, published by World Vision, (2016)
Read this article
Stop Disasters!
, published by UN Office for Disaster Risk Reduction (UNDRR)
Play this game
Kit Rackley is a freelance sci-communicator, author, podcaster and educator with extensive experience teaching high-school Geography and as an associate tutor for the Secondary Geography PGCE course at the University of East Anglia. They are a consultant to the Geographical Association and the National Association of School-Based Teacher Trainers (NASBTT). Their work can be found at Geogramblings.com.

Text © Kit Rackley, 2022.