How will these resources help you?
While the UK doesn't face the risk of major volcanic eruptions, earthquakes or hurricanes, it does have its own challenges from natural hazards. GCSE geography specifications require the study of these hazards, often focusing on flooding and extreme heat. This list starts with a famous example of a UK flood event – the Somerset Levels floods of 2014 – then looks at other natural hazards in the UK. This fascinating area of study is one in which our students may find employment in the future, as shown in another recommendation given here. It is also a crucial area of study as the natural hazards are being exacerbated by human actions, with climate change playing a particularly significant role.
How were the people of Somerset affected by flooding in 2014?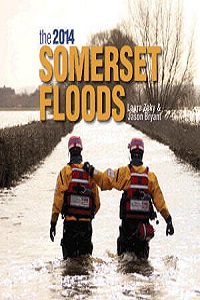 The 2014 Somerset Floods
by Laura Zaky and Jason Bryant, published by Halsgrove, (2014), 9780857042521
The Somerset floods of 2014 are often used as a case study in GCSE geography as their impact was so severe and long lasting. The authors witnessed the floods, documenting the impact and response. Over 300 images are included in the book, many of which could be used in lessons to prompt students to think about how different people were affected. The strength of this book is the way it connects the reader with the lives of different people who experienced the flood in different ways, which will bring the case study alive for learners. It recognises the importance of local people in the response and how others supported them from across the country. An accessible and interesting read for teachers as well as A-level and GCSE students.
How has weather made Britain?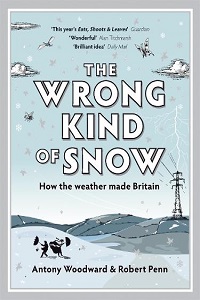 The Wrong Kind of Snow: How the Weather Made Britain
by Antony Woodward and Robert Penn, published by Hodder & Stoughton, (2008), 9780340937884
This book has a page for every day of the year, giving weather statistics and stories about the weather on that day. It could be used to drop fascinating weather facts into lessons or to explore themes of weather hazards across time. Hazard events include storms, freak weather and heatwaves, with the Great Stink of London, the 1987 storm and the 'wrong type of snow' falling in 1991. This book beautifully links geography and history, showing how the weather affected historical events such as the defeat of the Spanish Armada in 1588. It was published in 2008, so teachers could challenge students to update it with examples since then. A hugely entertaining book that also teaches interesting lessons and is suitable for both teachers and secondary school students.
The hazards we are facing and how geographers can make a difference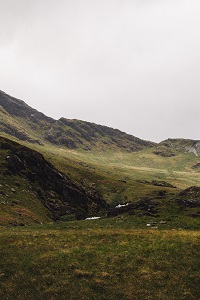 Hazard Warning! The biggest natural hazards shaping life in the UK
by Dr Katharine Welsh, published by University of Chester, (2021)
This article summarises the main natural hazards facing the UK, with useful links to websites focused on different hazards, and shows how those with geographical expertise can manage them. The reader is taken through concerns about floods, droughts, coastal erosion, landslides, sinkholes and wildfires while simultaneously being shown how geographers can make a difference by working as hazard managers, often using GIS to map risk. A strong connection is made between increasing hazard risk and climate change. While so many articles about natural hazards fill a reader with concerns, this one also reassures, providing hope that geographers will be able to support communities in adapting to the natural hazards we face. This article will be helpful for teachers and students alike, whether to illustrate the key hazards in the UK, the careers our geography students can aspire to, or both.
The impact of the July '22 heatwave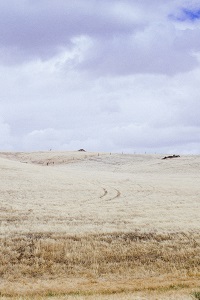 Scorched Britain: the July heatwave in pictures
by Pejman Faratin, published by The Guardian, (2022)
The diversity of effects of the heatwave reflected in these photographs will cause any geographer to stop and reflect. From forests burnt in wildfires, through dried-up rivers, to dried-up saplings that will never grow into trees, these images capture the devastation of the heatwave on the natural world. Other photographs reflect the impact on people, including walkers avoiding cracks on a desperately dry footpath and people sheltering under trees in parks. Teachers could challenge their students to use these photographs and their captions to explore different ways the heatwave affected people and the environment. This could be developed by them making links between images and also to climate change – a thought-provoking article for teachers and students of any age.
Audiovisual clip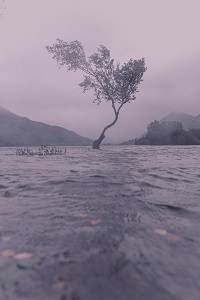 Weather World - Preparing for extreme rainfall
published by BBC, (2021)
Can the UK prepare for the extreme weather it can expect? This clip answers the question.
UK Climate Change Risk Assessment 2022
, published by HM Government, (2022), 9781528631365
Access this resource
What causes sinkholes and where do they occur in the UK?
by BGS Research, published by the British Geological Survey, (2022)
Access this resource
Catherine Owen is Head of Geography at The King Alfred School an Academy, a CGeog and a Geographical Association Consultant. She writes and presents for OUP, Hodder Geography, Tutor2U and more.

Text © Catherine Owen, 2022-2023