How will these resources help you?
We often hear about dramatic cliff collapse and houses threatened by coastal erosion, but less is heard about how the processes of transportation and deposition are shaping the coastline. This list starts with a text that clearly explains coastal processes and relates them to both rocky and depositional coastline, then focuses on two often-studied areas of depositional coastline in the UK, the Holderness Coast and Slapton Sands. These examples are followed by an article widening the context to consider the impact of processes on beaches around the world.
The processes that shape our coastlines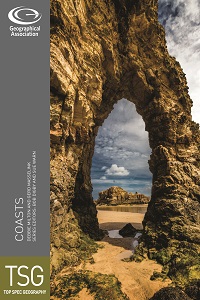 Top Spec Geography: Coasts
by Debbie Milton and Gerd Masselink, published by the Geographical Association, (2018), 9781843774129
This book is part of the Top Spec Geography series, which aims to support A-level geography students in moving their thinking from GCSE to a higher level. It is also a good read for teachers wanting to update and improve their understanding of coasts, especially in the context of the systems approach. Chapter 2 looks at coastal processes, Chapter 3 applies them to rocky coastlines, and Chapter 4 focuses on depositional coasts. Processes are clearly explained, and the text is supported with useful diagrams and photographs, making complex concepts and interrelationships much easier to understand. Sample pages from the Coastal Processes chapter in this book can be downloaded
here
.
How these processes have shaped the Holderness Coastline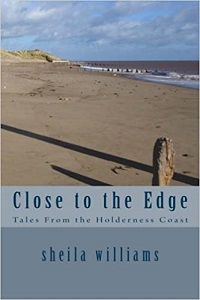 Close to the Edge: Tales From the Holderness Coast
by Sheila Williams, published by CreateSpace Independent Publishing Platform, (2015), 9781514255537
The Holderness Coast is a popular example used to illustrate both a coastal landscape and a place where coastal processes threaten human activity. This book links the rapid erosion of the cliffs to the south of Flamborough Head to the deposition of sediment at Spurn Point to the south. Williams tells tales of the coastline from the past to the present, illustrating them with maps and photographs. Teachers will find ideas, stories and images to enhance their lessons, bringing this stretch of coastline to life for students. (See also Further materials.)
How have these processes shaped Slapton Sands?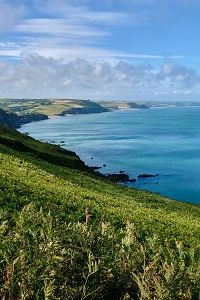 Coastal processes schools case study: Slapton Sands
published by Plymouth Coastal Observatory, (2016)
Slapton Sands is particularly interesting as it is a shingle-barrier beach, forming a barrier between the freshwater lagoon of Slapton Ley and the sea. This case study explores the processes shaping the coastline in Start Bay, focusing on Slapton Sands. It includes a range of data to enable students to investigate the processes at work, including wave direction and size, cross profiles of the beach, and photographs. Links between the physical and human processes in the area are made by recognising the role of coastal defences designed to protect the village of Torcross and the road across the top of the shingle beach. The case study includes questions for students to answer, challenging them to use the data provided to form conclusions. This resource could be given directly to GCSE or A-level students or could inform teachers' lesson planning.
How do coastal processes shape beaches around the world?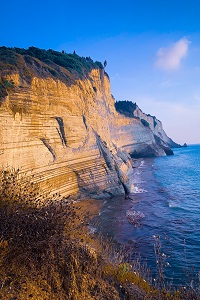 Coastal Processes and Beaches
by Andrew D. Short, published by Nature Education Knowledge, 3(10):15, (2012)
This article starts by explaining coastal processes and then links these to the formation of different types of beaches. This is then broken down into beach subsystems and illustrated with examples from around the globe. Teachers will find this article interesting to read and will enable them to go beyond the basics of beach formation in their lessons, giving their students an insight into the complexity of the natural world. It would also be a useful resource for A-level geography students, who will have studied coastlines in a UK context at GCSE and will need to widen this to a global context at A-level.
Audiovisual clip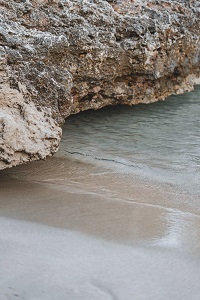 The Great British Countryside - Yorkshire coast
published by BBC, (2012)
The Yorkshire coast is being eroded by the North Sea, and this clip shows how.
Beaches can survive sea-level rises if they have space to move
by Alan Williams, published by University of Plymouth, (2020)
Access this resource
Coastal Processes – Sediment Transport and Deposition
, published by National Park Service, US Department of the Interior
Read this article
Connecticut's Coast: Then and Now - Explore Connecticut's Changing Shoreline
by Joel Stocker and Emily Wilson, published by University of Connecticut, Center for Land Use Education and Research
Access this resource
Catherine Owen is Head of Geography at The King Alfred School an Academy, a CGeog and a Geographical Association Consultant. She writes and presents for OUP, Hodder Geography, Tutor2U and more.

Text © Catherine Owen, 2022-2023