How will these resources help you?
In GCE A-level Geography, place and space can be tricky topics, being both conceptual and somewhat impenetrable. This selection of accessible resources aims to provide both breadth and depth to link different voices and ideas together and celebrate qualitative and creative insights. There is also a nod towards innovative fieldwork: 'hyperlocal', which is especially relevant for thinking about local place and space. As fieldwork becomes more holistic and, in some cases, virtual, the ideas given here will be helpful for some students.
Space and the links to politics and power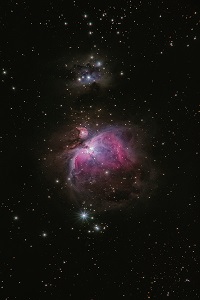 Doreen Massey on Space
published by Social Science Bites, (2013)
In 2016, when Doreen Massey died, her obituary from The Guardian was headed: 'Radical geographer, feminist, theorist and political activist admired worldwide for her work on space, place and power'. Her writing about space and place especially were often framed against a context of unfairness or inequality. This led her to think about space not merely as simple 'surface' but as places of complex interactions, both physical and human. In this Social Science Bites blog, Massey explains 'space' through the eyes of a geographer and the links of space to politics and power. This interview is usefully linked to both a transcript and audio interview. An activity that lends itself to this reflective and discursive conversation is a spider diagram showing the links between space and the arguments put forward by Massey. She returns to a number of themes – time, space, geography, society, politics, etc. You could ask students to visualise how they interconnect.
Place rather than space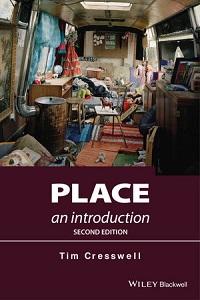 Place: An Introduction, 2nd Edition
by Tim Cresswell, published by Wiley-Blackwell, (2014), 9780470655627
Place is a classic text, albeit approached by the author in an academic style. Nonetheless, Cresswell (a professor of Social and Cultural Geography at the University of Wales, Aberystwyth) writes in an accessible and relevant way. The book is an acknowledgement of the struggles and debates of defining 'place' as a concept. Cresswell captures this complexity by using different examples from different contexts and then weaving them together with theoretical underpinnings. Chapter 1, Defining Place, is something of a must. The text is dense and, in some places challenging, but it is worth giving it a try. The captions on the images (pages 5 and 9) are worth discussing with students, as are the headings, e.g., 'Place as a way of understanding' (page 18). Chapter 4 might also be worth exploring, certainly for older readers. It makes direct and explicit links to the work of Massey, which is reassuring. There are long extracts from other authors; again, you may want to give students an activity that synthesises the message.
Royal Geographical Society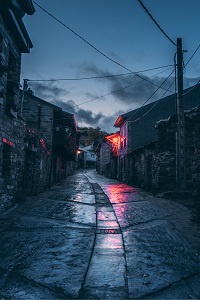 Changing Place; Changing Places
by Richard Phillips, published by the Royal Geographical Society, (2016)
This useful distillation of space and place is expertly provided by Richard Phillips (University of Sheffield). The 7-page downloadable summary is well written and closely aligned to the current GCE Geography specifications as it covers the core content. The article is quite challenging, but it could be used to summarise the ideas presented by both Massey and Cresswell. It can also be used as a springboard to access other key resources, including other books from both Massey and Cresswell.
Mundane Methods: Innovative ways to research the everyday
by Helen Holmes and Sarah Marie Hall (edited by), published by Manchester University Press, (2020), 9781526139719
Find this book
Maxwell Street: Writing and Thinking Place and Mobility in a Chicago Market
, A Video Lecture by Tim Cresswell (2017)
Watch this video
David Holmes is an experienced geographer with a particular interest in technology, fieldwork and research.

Text © David Holmes, 2022.