How will these resources help you?
Many GCSE and A-level courses emphasise the diverse nature of the British Isles. However, students are often unaware of just how diverse it is. Students can mistake images of snow-covered Scottish mountains for the Alps and even Outer-Hebridean beaches for the Maldives. GCSE textbooks across the exam boards start their landscape units with 'the physical diversity of the UK', with students required to identify uplands and lowlands. These resources have been carefully selected to engage students in the diversity of the landscape. Students will understand a landscape in more depth if they appreciate how it was formed, either by natural causes such as the ice ages or sculpted by humankind. These resources support students studying units on coasts, rivers, urbanisation, glaciation, ecosystems and many more at a range of levels.
The Making of the British Landscape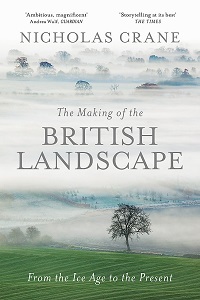 The Making of the British Landscape: From the Ice Age to the Present
by Nicholas Crane, published by Weidenfeld & Nicolson, (2016), 9780753826676
This book really hits the spot on this topic. The writer's excellent explanations of melting ice, rising temperatures, geology and shifting shorelines allow the students to understand why we are where we are today, and why Britain looks the way it does. His account begins around 9,700 BCE during a warming period. Glaciers melted, and 'relieved of its burden, the Earth's crust sprang slowly upward in the far north.' What sets this book apart is the writer's links to humanity and civilisation, such as the arrival of the Woodland People, settling in one place for long periods and sculpting the land. As it moves through history, the book becomes in part about urbanisation. However, this resource is an excellent companion for students at GCSE and above when studying a broad range of topics such as coastal and river landscapes, climate change, glacial landscapes, weather and climate, all of which have shaped the current British Landscape. Students will discover the ancient relationship between people and place and the deep-rooted tensions between town and countryside.
Wilderness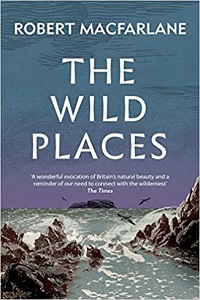 The Wild Places
by Robert Macfarlane, published by Granta Books, (2017), 9781783784493
Macfarlane's book encourages readers to feel that while many of our fundamental connections between wilderness have been broken, many remain. He beautifully describes some of the most remote parts of the British Isles, bringing a sense of place to the reader's geographical imagination. He begins by explaining that if he is to find any remaining wild places in our overcrowded archipelago, he must take himself to far-flung moors, mountains and islands. His travels certainly emphasise the diverse British landscape, with chapters on valleys, ridges, saltmarshes, islands, river mouths and tors (to name a few). Along the way, he explores the effects of climate change and habitat loss, and he begins to realise that there is wilderness closer to home. This book contains broad geographical content and has been chosen as effective background reading for teachers and A-level or more able students.
Hidden Landscapes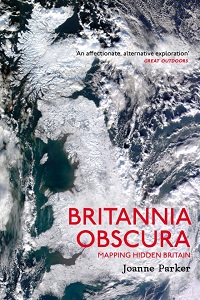 Britannia Obscura: Mapping Britain's Hidden Landscapes
by Joanne Parker, published by Penguin Books, (2015), 9781784700003
As the writer states, 'Britain is a surprisingly large small island, which a lifetime of exploration could never exhaust.' This book explores alternative topographies such as caves, ley lines, megaliths, flight paths and canals in an interesting look at alternative ways of seeing what's around us. It starts with the chapter 'Underground, Overground: The Caver's map of Britain'. There is some fascinating content here to engage students – Yorkshire's Gaping Gill, for example, contains Britain's largest waterfall, twice the height of Niagara! There isn't a map of a cave, but in a way that's the point, in that caves are constantly being discovered, and the mapping of them is limited. Chapter 3, 'Hidden highways: The Lost Map of Britain's Inland Navigators', gives an excellent historical account of Britain's canal systems. Engaging material for teachers, A-level, undergraduate or more able students to accompany them in developing a sense of place and connections.
Forests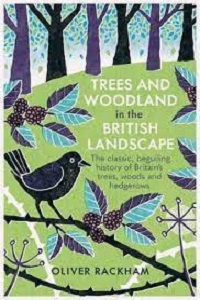 Trees and Woodland in the British Landscape
by Oliver Rackham, published by Weidenfeld & Nicolson, (2020), 9781474614047
A very accessible book for any student studying units on ecosystems and the living world. Long accepted as the best work on the subject, this book is a comprehensive history of Britain's woodland and a field-work guide that presents trees individually and as part of the landscape.
From prehistoric times through the Roman period and into the Middle Ages, the writer describes the changing character, role and history of trees and woodland. He concludes this definitive study with a section on the conservation and future of Britain's trees, woodlands and hedgerows, linking to GCSE and A-Level units in ecosystems under threat and their conservation.
Audiovisual clip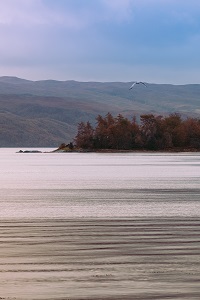 The Great British Countryside - Highland Boundary Fault Line
published by BBC, (2012)
This clip shows what a fault line can look like in Scotland.
How the UK's landscape and wildlife has changed in the last 70 years
by Channel 4 News, published by YouTube, (2022)
Watch this video
Maps: Discovering Geology — Maps and resources
, published by British Geological Survey
Access this resource
The UK's 46 AONBs
, published by The National Association for Areas of Outstanding Natural Beauty
Access this resource
David Newell is Head of Geography at Millais School in Horsham, West Sussex. He has held the GA's Secondary Geography Quality Mark since 2015, and has worked as a Specialist Leader in Education, advising schools on improving their Geography provision.

Text © David Newell, 2022.