How will these resources help you?
Africa is a glorious and diverse continent, but all too often it is reduced in our students' minds to a homogenous place, a 'country called Africa'. This perception is because of how places in Africa are portrayed in the media and broader society. The narrative concerning African countries is often reduced to what Adichie would refer to as a 'single story'. This reading list will help you to appreciate the complex and varied continent through a series of novels and collections of short stories set in different countries. You will enrich your teaching with a deeper understanding of places and bring excerpts from these stories into your students' learning to deepen their sense of different places.
Stories of wealth, poverty and relationships in Nigeria against a background of civil war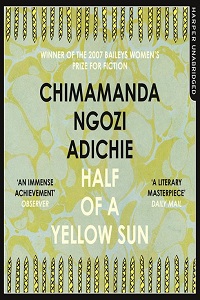 Half of a Yellow Sun
by Chimamanda Ngozi Adichie, published by HarperCollins Publishers, (2017), 9780007200283
Many geography departments teach about Nigeria as an example of a contrasting country to the UK. However, we may not fully understand the social structure of Nigeria and its historical context. This book tells a beautiful story of relationships and explores the contrasts between the lives of the middle class and the poor and political clashes between Hausa and Igbo groups. As the independence of Biafra is declared, we see the country descend into civil war, with the key characters facing drastic changes to their circumstances. While this book is a work of fiction, it is a rich source of learning about Nigeria from a Nigerian author and is an excellent read for teachers and older students.
Blending traditional rural values with new urban ways of life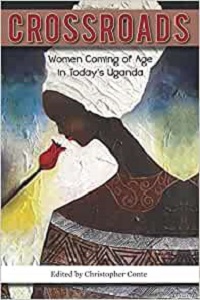 Crossroads: Women Coming of Age in Today's Uganda
by Christopher Conte (edited by), published by CreateSpace Independent Publishing Platform, (2015), 9781507680223
When Conte worked as a mentor to journalists in Uganda, he heard stories of traditional childhoods in rural Uganda from young women working in Kampala, living busy lives in a globalised city. He invited them to share their experiences, resulting in this compilation of 15 short stories. The stories tell of dilemmas and change, with women telling stories of de-anglicising their names, suffering at the hands of the police, seeking help with health issues, confronting gender roles, and more. Each story is deeply personal and contributes to our understanding of what it is like to live and work in Uganda. Teaching about urbanisation in Africa will be greatly enhanced by engaging with these stories.
South Africa's past under the spotlight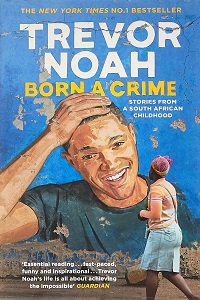 Born a Crime: Stories from a South African Childhood
by Trevor Noah, published by John Murray Press, (2017), 9781473635302
As you would expect from Trevor Noah, this book is full of humour, but it also tells a serious story. Noah's father was white Swiss, and his mother was black Xhosa, so their relationship was illegal under the rules of the apartheid government and his birth a crime. Noah's mother kept him hidden in case the government took him away from her while also protecting him from a life of poverty. Noah tells stories of his early life and how his life changed with the end of apartheid. This book highlights how rapidly countries can change through Noah's stories and shows how complex a situation can be. It is ideal for tackling the danger of the single story, and I have enjoyed using humorous extracts to make students smile and think.
Joy and struggle in the lives of the people of Zimbabwe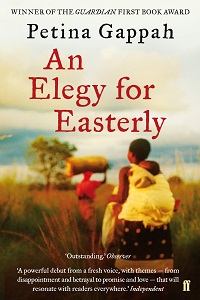 An Elegy for Easterly
by Petina Gappah, published by Faber and Faber, (2009), 9780571246946
This collection of short stories is set against the background of Mugabe's Zimbabwe, telling the tales of different people's lives as they strive to survive in a country with raging inflation and strict political control of both the media and people's lives. The descriptions in this book are stunning, using rich language to bring the stories alive, painting a vivid picture of places across Zimbabwe. Extracts from the book can be used to show both joy and struggle and reading this book will support teachers' understanding of Zimbabwe.
Welcome to Lagos
by Chibundu Onuzo, published by Faber and Faber, (2017), 9780571268955
Find this book
Love in Colour
by Bolu Babalola, published by Headline, (2021), 9781472268884
Find this book
The Girl with the Louding Voice
by Abi Daré, published by Hodder & Stoughton, (2020), 9781529359275
Find this book
Catherine Owen is Head of Geography at The King Alfred School an Academy, a CGeog and a Geographical Association Consultant. She writes and presents for OUP, Hodder Geography, Tutor2U and more.

Text © Catherine Owen, 2022-2023