How will these resources help you?
Adopting the lifestyle or outlook of local inhabitants of a colonised country while living there was concerning to some white Europeans during their various colonisations. 'Going native', as it was known, was often regarded by the ruling classes as a process of becoming less refined, less cultured and somehow more primitive, as they believed that all societies and cultures were inferior to those of the white European hegemony.
Teaching this topic is clearly relevant to discussions of empire, but is perhaps particularly topical in the context of discussions about cultural appropriation. Clearly, this needs to be approached with sensitivity, but doing so provides an opportunity for mature discussion about an important and still-relevant topic. While most of these resources concern North America and India, they could be applied to anywhere that white Europeans colonised, and students may be able to identify the possible results of settlers 'going native' in the world around them today.
Two film reviews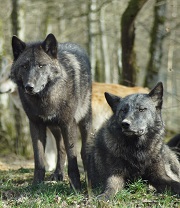 Dances with Wolves
by Angela Aleiss, published by the Library of Congress, (2016)
The movie Dances with Wolves might be a good place to start. A key part of the narrative is the fact that, left alone, the main protagonist 'goes native'. The article from Angela Aleiss discusses the issues and concerns that still remained in society even when the film was released only 30 years ago. Pupils could use the article to talk about the portrayal of different racial groups in movies, particularly the issues of cultural appropriation and performers adopting 'black face'. Pupils could debate the issues: either arguing that Dances with Wolves was a good movie with a positive message about 'going native', or the opposite. As an extension, you could ask students to consider whether actors should be able to play characters with underrepresented characteristics that they do not have. Is this removing an opportunity from an actor who does have that characteristic, or is it simply acting?
John Dubar's mystical transformation in 'Dances with Wolves'
by Shea Vassar, published by Film School Rejects, (22 July 2020)
This article by Shea Vassar also discusses the problematic issues with the movie. As a nice follow-up to the task above, pupils could write either to the National Congress of American Indians (NCAI) or to one of the stars of the movie, setting out their views of the issues, and then they could discuss any responses. (The novel on which the film is based is in the Further reading section.)
An example of 'going native'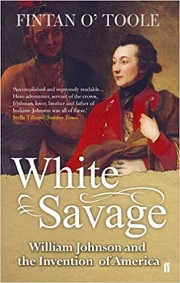 'White Savage': Going Native
by Caleb Cain, published by the New York Times, (16 October 2005)
This review gives a summary of Fintan O'Toole's book White Savage: William Johnson and the invention of America. This, like the book itself, is an excellent chance for pupils to look at a historical example of someone who 'went native'. It includes an overview of Johnson's life – pupils could use it to create a biography or the outline of a film. It shows both the positive and negative aspects so it could also be the basis for an essay or debate looking at both sides. While this review provides an accessible introduction, you may choose to purchase the book itself which is in the Further reading section.
Indigenous Americans in the US imagination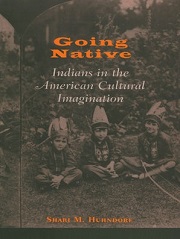 Going Native: Indians in the American Cultural Imagination
by Shari M. Huhndorf, published by Cornell University Press, (2001), 9780801486951
This book again looks at the Indigenous American experience and would link well with the other resources we have looked at. It examines the issue of cultural appropriation, looking at a range of North American groups and how their cultures and traditions have been absorbed, emulated or stolen by some elements of white, Anglo-Saxon, Protestant (WASP) culture in the USA. It also discusses why this is an issue and what it tells us about modern culture. You could use the book to spark discussion on cultural appropriation and what it means today. Pupils could set up a website and begin an interschool discussion on the issue. This could tie in with other subjects such as English, PSHE and RE.
'Going native': two of the most famous examples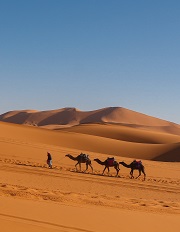 'Going native' in the British Empire: David Livingstone and T.E. Lawrence revisited
by Antony Volpe, published by City University of New York (CUNY) City College, (2014)
This is a fantastic resource on two famous examples of 'going native'. Pupils could research the two examples of David Livingstone (1813–1873), the missionary-explorer, and T.E. Lawrence (1888– 1935). The two 'went native' in Africa and Arabia, respectively, and it would be a great research project to compare the two. You could contrast this with public figures such as Robert Clive and Winston Churchill who had a clear dislike for the concept of 'going native', as they believed that white European culture was superior.
Dances with Wolves
by Michael Blake, published by Head of Zeus, (2021), 9781838935900
Find this book
White Savage: Going Native
by Fintan O'Toole, published by Faber & Faber, (2006), 9780571218417
Find this book
Going Native
by Sharon Wall, published by the International Encyclopedia of the Social Sciences
Read this article
A Passage to India
by E.M. Forster, published by Penguin Classics, (2005), 9780141441160
Find this book
Christopher Terry is a former Head Teacher and former academic lead for Teaching and Learning in various British and International Schools, and he has been a teacher of History for 15 years. He works as an examiner and also delivers ITT History Teacher Training in the North West of England and Internationally. He also has been a specialist advisor to OFQUAL for History and has been recognised by the Historical Association as an outstanding practitioner.

Text © Christopher Terry, 2021.